Contact Municipal Court
Municipal Court Clerk
Municipal Court
200 Laurence Drive
Heath, TX 75032
Ph: (972) 961-4877
Fax: (972) 961-4932
NEW Hours:
8:00 am – 5:00 pm Tuesday & Thursday
Closed Monday, Wednesday and Friday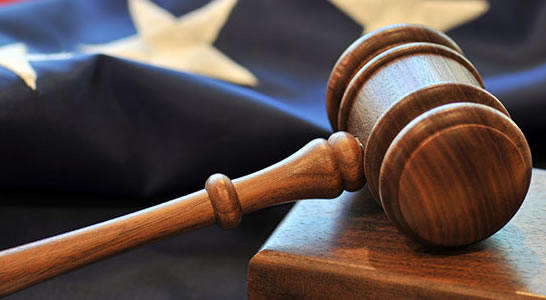 Overview
The Municipal Court processes Class "C" fine only misdemeanor violations of state law and city ordinances, including traffic-related offenses, occuring within the corporate limits of the city. The Municipal Court ensures compliance with appropriate state and local statutes and collects fines and fees associated with complaints issued by citations and written citizen complaints. This department administers court functions, supporting the Municipal Judge and working with the Prosecutor as well as other state and local agencies involved in the municipal court system.
Court Appearances
Defendants are given a minimum of 15 days from the date of their offense to make contact with the court in person or in writing. Once a complaint is received by the court, the case is automatically placed on the next available docket and written notification is sent to the defendant at the address listed on the complaint.
All juveniles (10 to 16 years of age) must make a personal appearance before the court regardless of the Class "C" offense being charged. The parent or guardian of the juvenile will be summoned to appear and must be present with their child at all court proceedings. Minors (17 to 20 years of age) charged with any alcohol or tobacco related offense must make a personal appearance before the court.
If you have further questions or concerns after reading your options, please contact the Heath Municipal Court on or before your appearance date. PLEASE KEEP IN MIND THAT A TELEPHONE CALL DOES NOT CONSTITUTE AN APPEARANCE BEFORE THE COURT.
When appearing before the Judge, proper courtroom attire is required:
No shorts or cutoffs
No halter/tank tops or muscle shirts
No hats
Shirts tucked in
All cell phones and pagers are to be turned off or silent.
Plea Information
If you wish to enter a plea of Not Guilty and are requesting a Trial by Judge or a Jury Trial you may appear at the Court Office and enter your Not Guilty plea at any time prior to your court appearance date.
About Deferred Disposition
Deferred Disposition is an option that allows your charge to be dismissed without final conviction with the compliance of specific conditions as ordered by the Municipal Judge and payment of a special expense fee and state costs.
Request a Deferred Disposition
If you wish to request a Deferred Disposition, you must appear before the Municipal Judge on your Court Appearance Date. If your request is granted by the Judge, you will be required to pay a special expense fee and state costs as ordered.
Extensions and Payment Plans
If you are unable to pay your fine and costs in full before your Court Appearance Date, you must appear before the Municipal Judge on your Court Appearance Date to request an extension or schedule a payment plan.
Fees
Please be advised that an additional $25 fee is added to each violation for approved payment plans or extensions beyond 30 days.
Related Documents
No documents for this department.
2018 Municipal Court Dates
If you've been summoned to be on the jury for Monday, February  12, 2018, please be here at court at 8:30 AM. Please have your jury summons with you.
1pm – City Hall
January 8
February 12
March 5
April 9
May 14
June 11
July 9
August 13
September 10
October 8
November 5
December 10