Capital Improvement Plan Mapping Application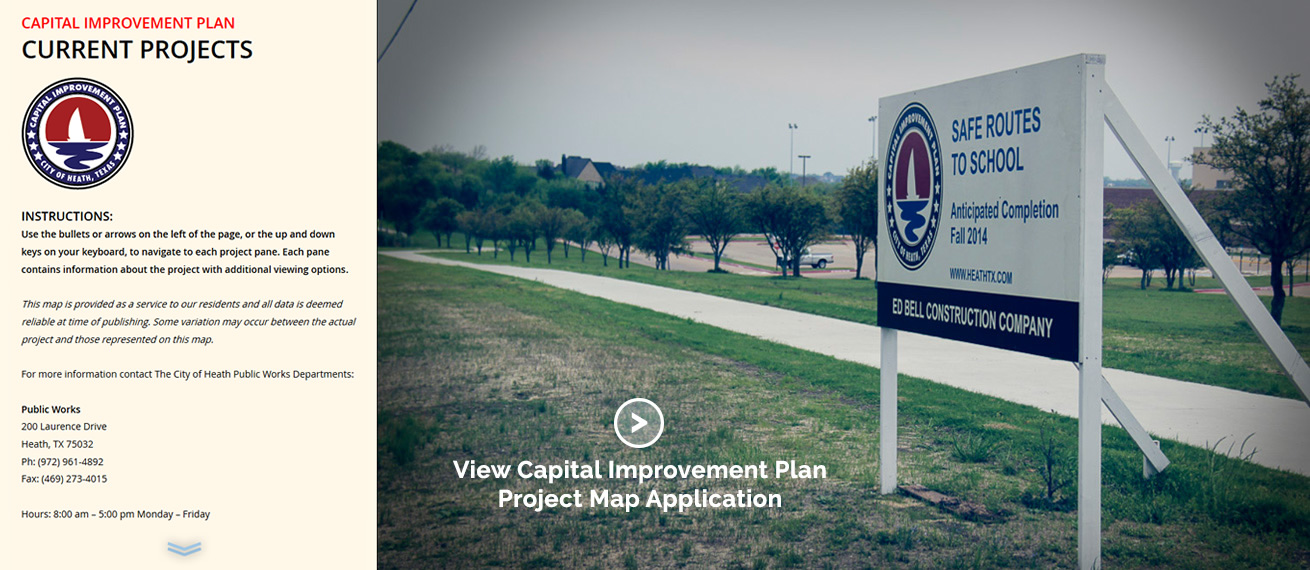 Capital Improvement Plan Updates
CIP project updates will be posted regularly to this page as well as the news section of the website. You can subscribe to news updates by selecting the RSS icon at the top of this page. Updated news will be delivered to your favorite RSS feed reader. Alternatively, you can bookmark this page within your favorites for easy access to CIP updates or just visit the website regularly and access the page via the Government menu option.
Additional CIP Questions
If you have a question that is not answered on this page, please contact City staff via our contact form.
Latest News for The Capital Improvement Plan