Contact Finance/Purchasing
Laurie Mays, Finance Director
Ph: (972) 771-6228
Fax: (972) 961-4935

Hours:
8:00 am – 5:00 pm Monday – Friday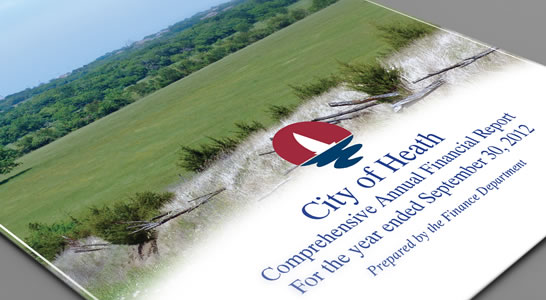 To help make it easier to keep up with the status of your utility account, the City has implemented a new notification system that will send automated calls or texts to you.
Download the Notification Form (105k PDF) or Sign-Up Online
Mission
Effectively serve the Heath community by efficiently providing financial services and timely accurate financial information to support City decision in an atmosphere that promotes innovation, accountability, staff development and integrity while complying with professional standards, city policy, and the law.
Responsibilities
The Finance/Purchasing Department duties include all significant accounting, banking, billing, borrowing, budgeting, collecting, disbursing, investing and purchasing activities.
Budget Information
Please contact the City of Heath Finance/Purchasing Department at 972-771-6228 for a printed copy of the current adopted budget.
Request For Proposal for Independent Audit Services
The City of Heath, Texas (the "City") is soliciting proposals from qualified firms of certified public accountants to audit the City's financial statements for the fiscal years ending 2017 through 2021.