Contact Public Works
Public Works
200 Laurence Drive
Heath, TX 75032
Ph: (972) 961-4892
Fax: (469) 273-4015
Hours:
8:00 am – 5:00 pm Monday – Friday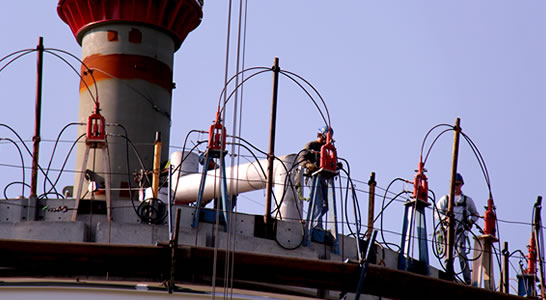 Public Works is charged with the important mission of maintaining the streets, drainage systems and utilities – which can often be an around-the-clock job to ensure the comfort and safety of residents and businesses.
While maintaining the existing infrastructure, these professionals are in a constant state of planning for future needs to assist City leaders in continuing to make Heath a premier residential community.
Areas of Responsibility Include:
Building Inspection:
Responsible for reviewing plans, issuing permits and performing inspections of residential and commercial facilities according to the International Building Codes and works closely with the Board of Adjustment as needs arise to handle appeals.
Code Enforcement:
Manages day to day activities related to public health and welfare such as septic tank systems, high weeds, unsafe pool operations, erosion control and health inspections.
Planning & Development:
Manages activities in connection with zoning, land use and subdivision ordinances by reviewing development plans, agreements and processing them through the Planning and Zoning commission and the City council.
The department is responsible for overseeing planning, engineering and construction of the Capital Improvement Program (CIP), Planning and Development, Building Inspections, Code Enforcement, operations of water, sewer, streets and drainage, engineering and environmental issues and the is the first line of contact with federal, state and local regulating agencies such as the EPA, Army Corp, TCEQ, local county regulators and the Rockwall Independent School District (RISD).
Additional areas covered by the department include Parks Planning and Maintenance, Storm Water Management, Wastewater Utilities and Water Utilities.